KING 485 IS A LIFESTYLE, born and bred with the integrity to push the limits of physics at your favorite jumps, streets and skate parks.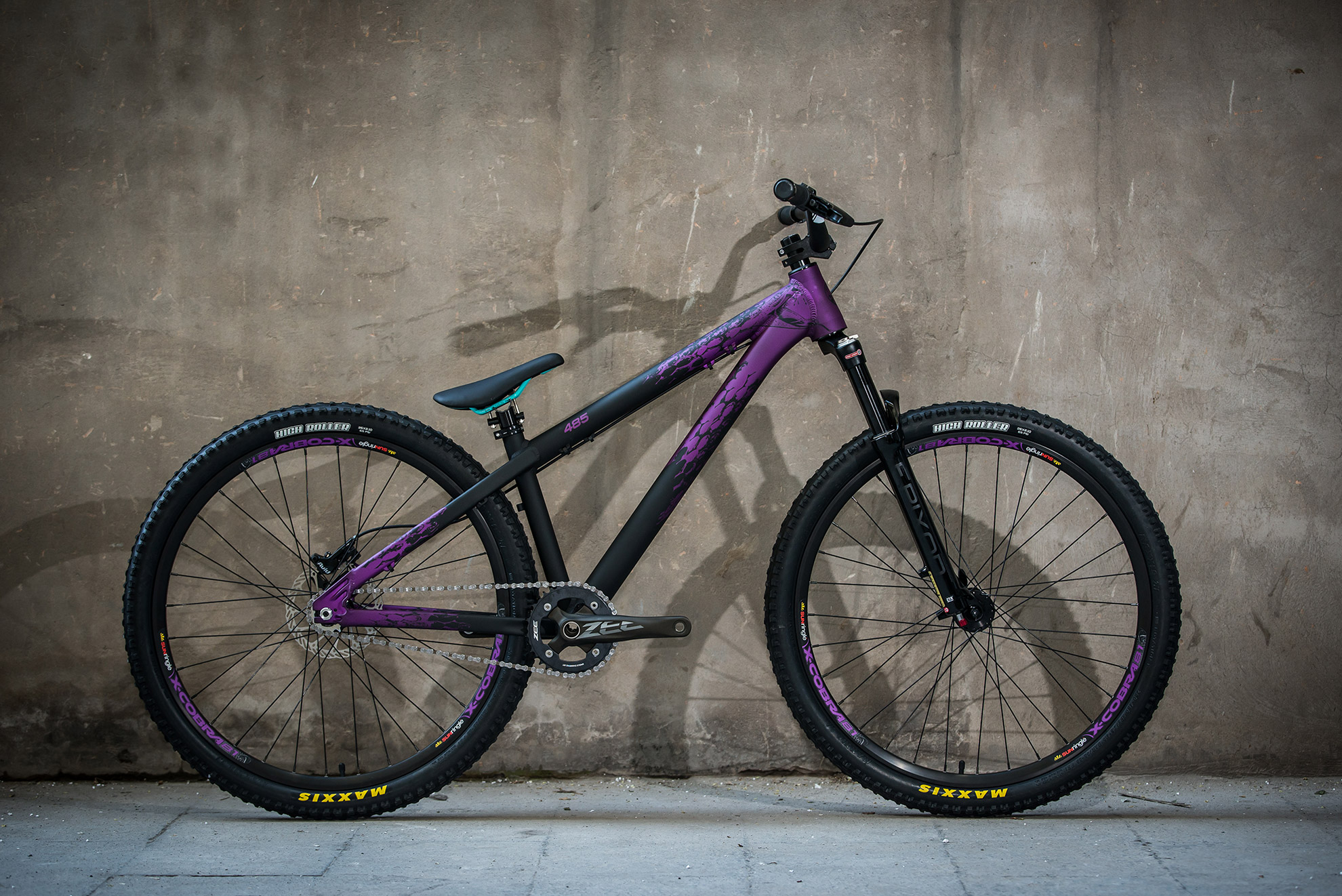 All-over cold forgings, super short chainstays, high-riser jump bars and short extension stems make X-COBRA bikes durable and nimble enough to keep you moving up, not breaking down.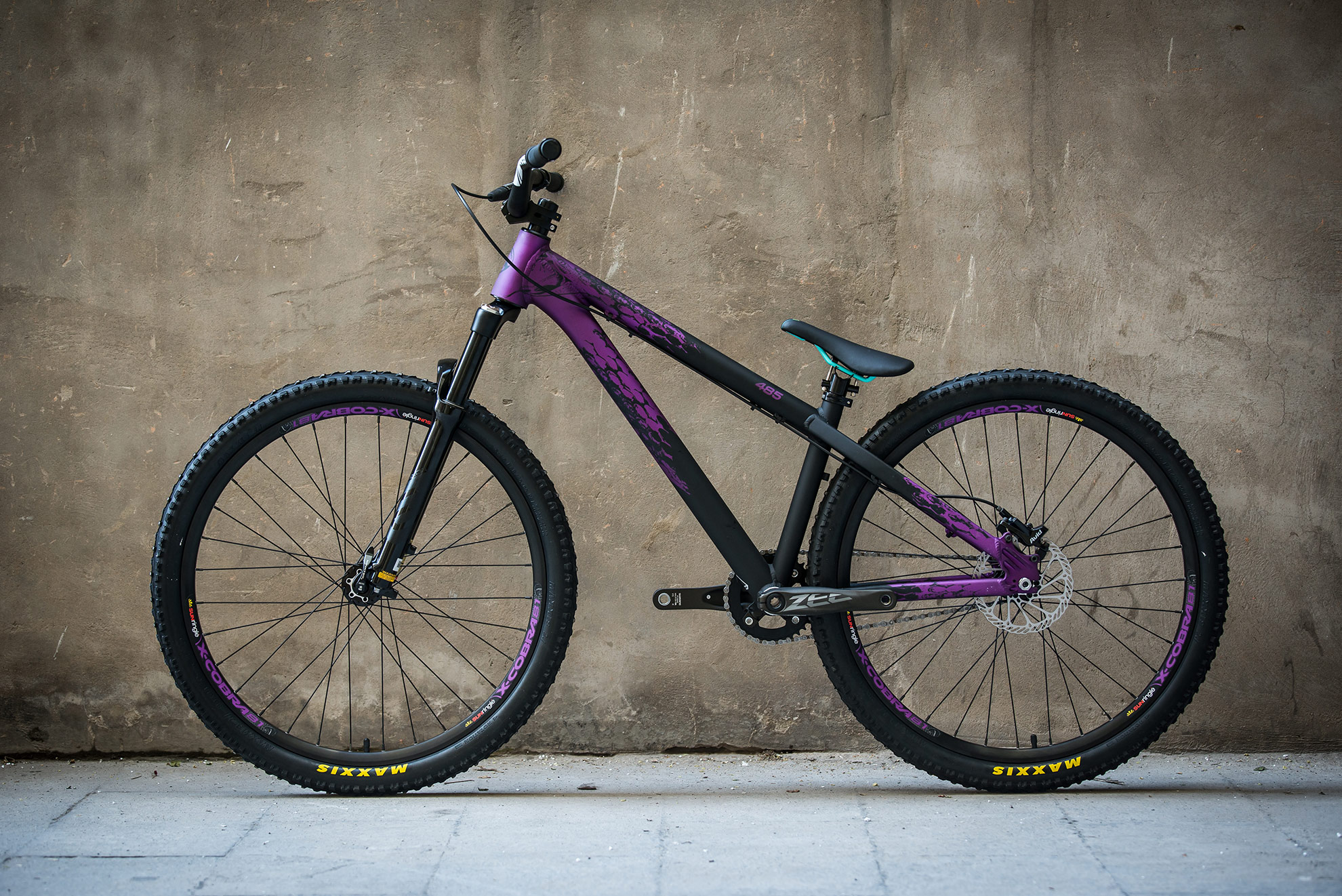 The KING485 is a dirt jumper and urban assault machine.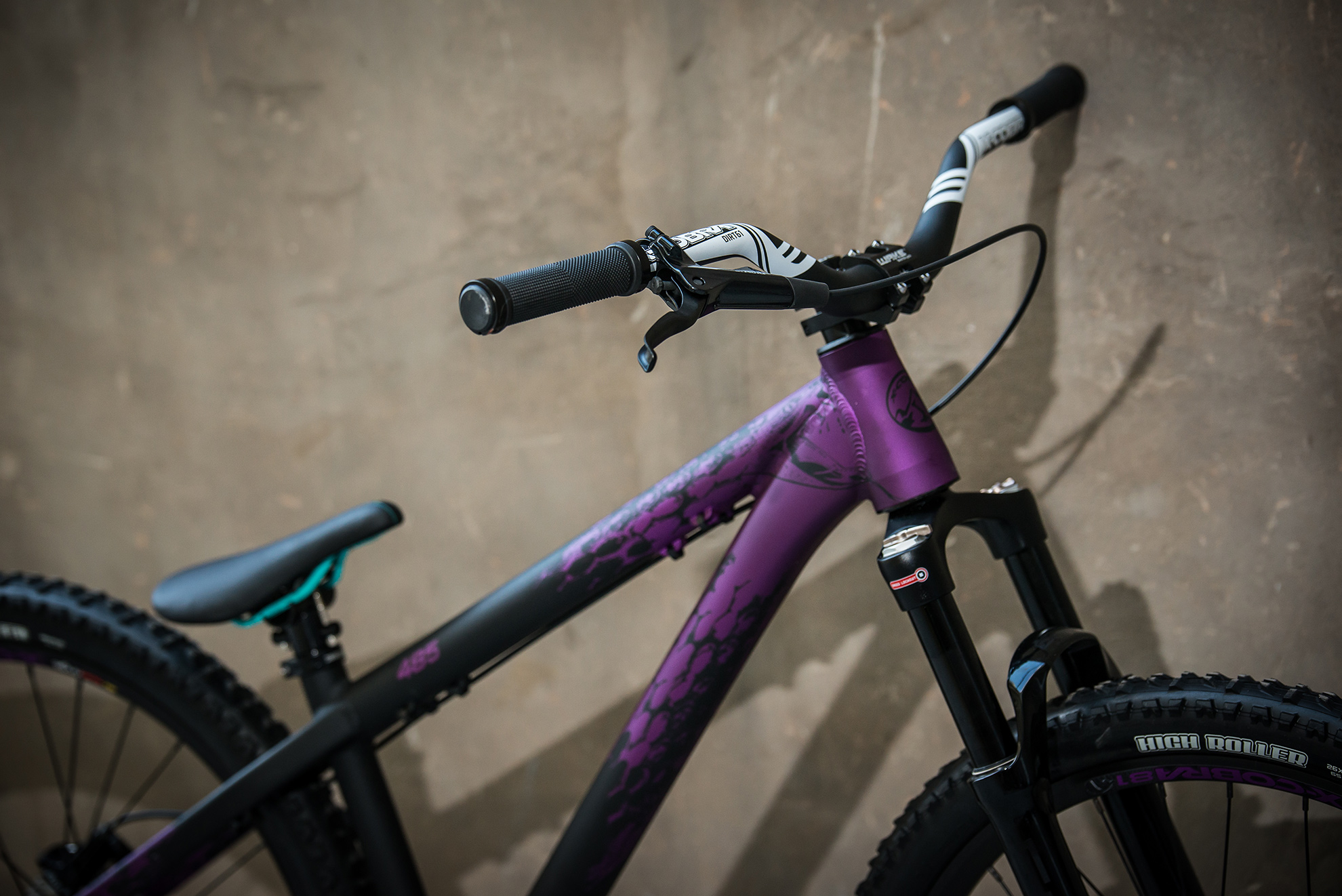 The KING 485 hydro-formed 6061 aluminum frame is a masterpiece and has been described as a work of art by many.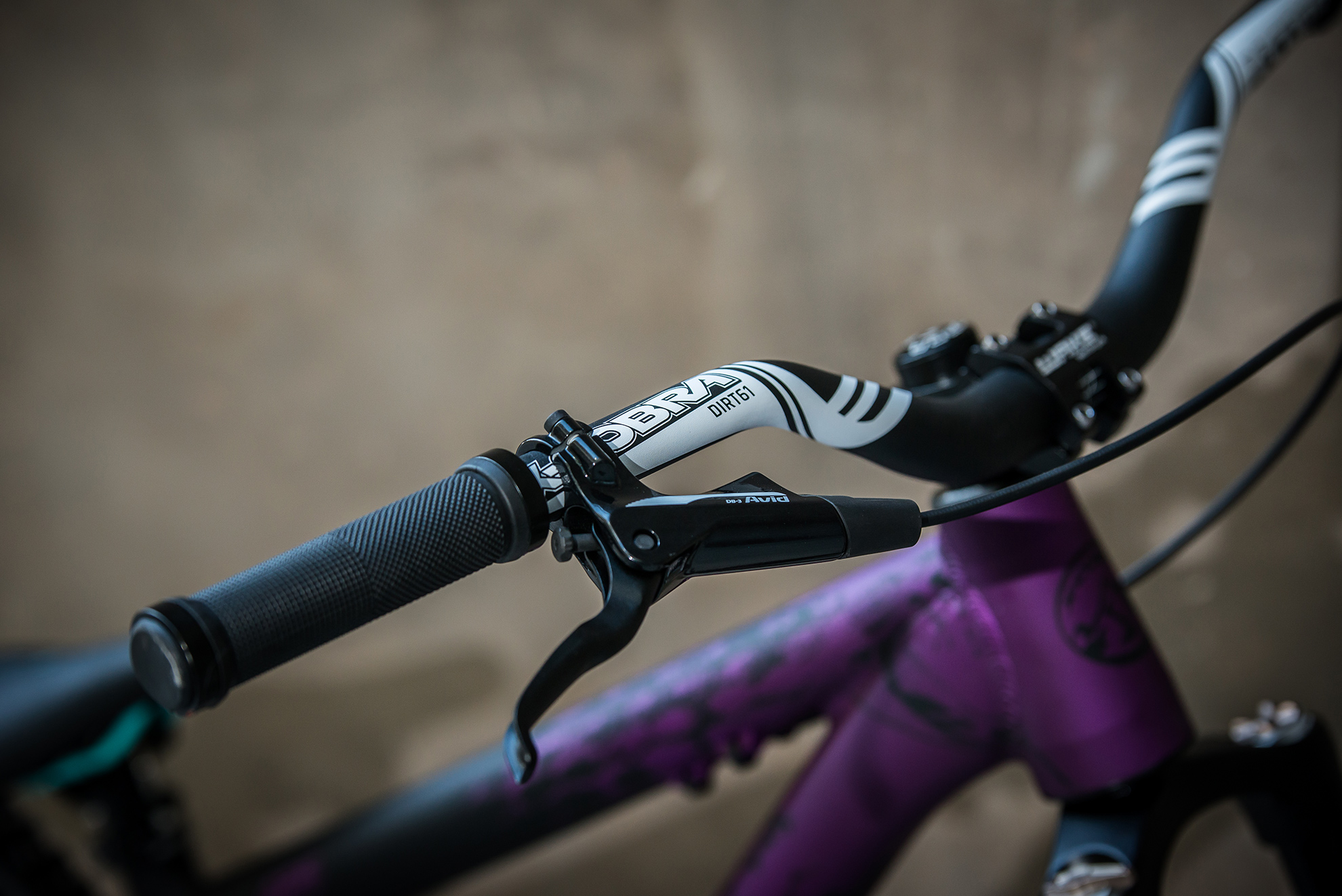 The top tube and rear drop-out designs are wicked cool, like no other on the market.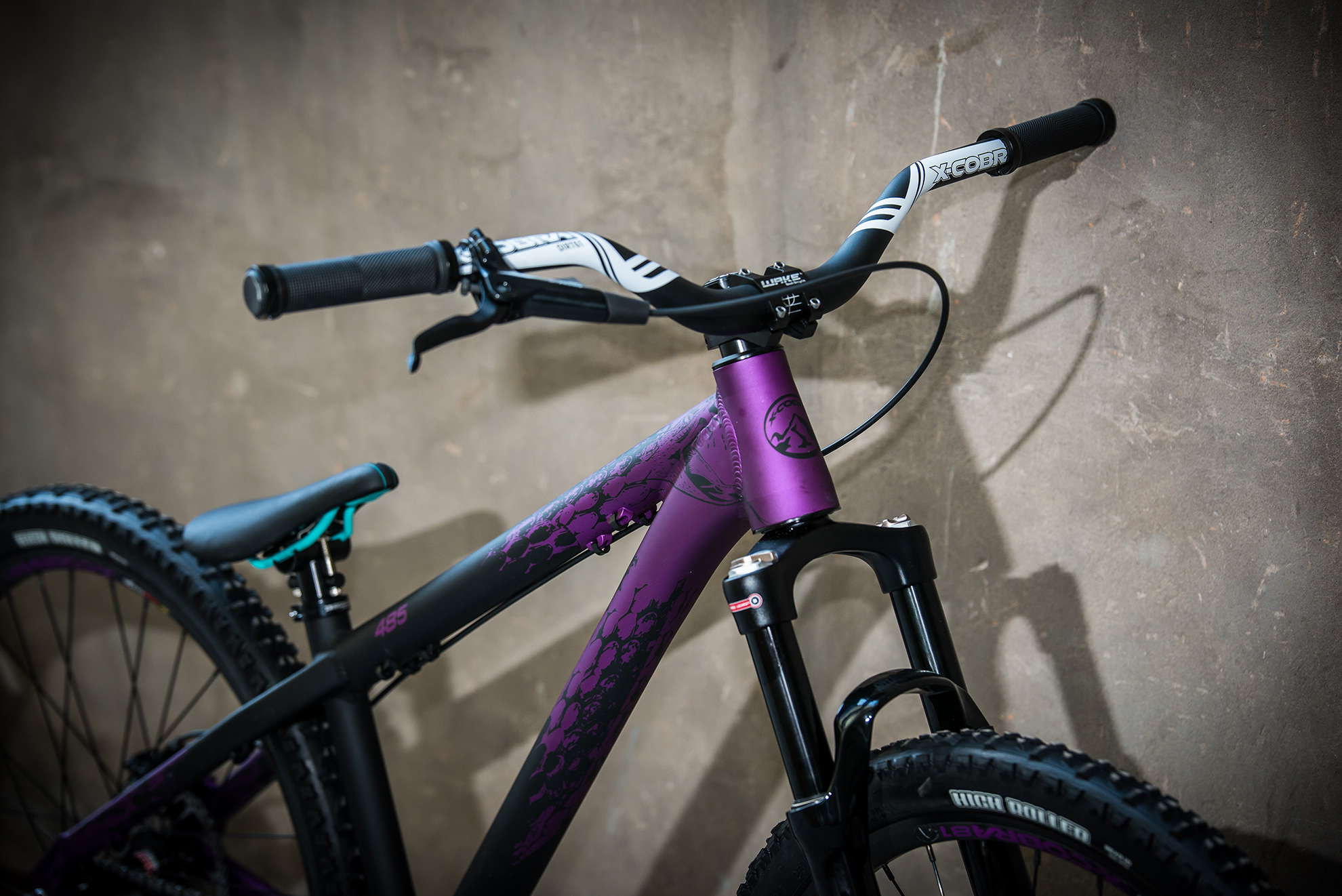 The frame has only one gusset, which is an open-ended design at the down-tube/head-tube junction.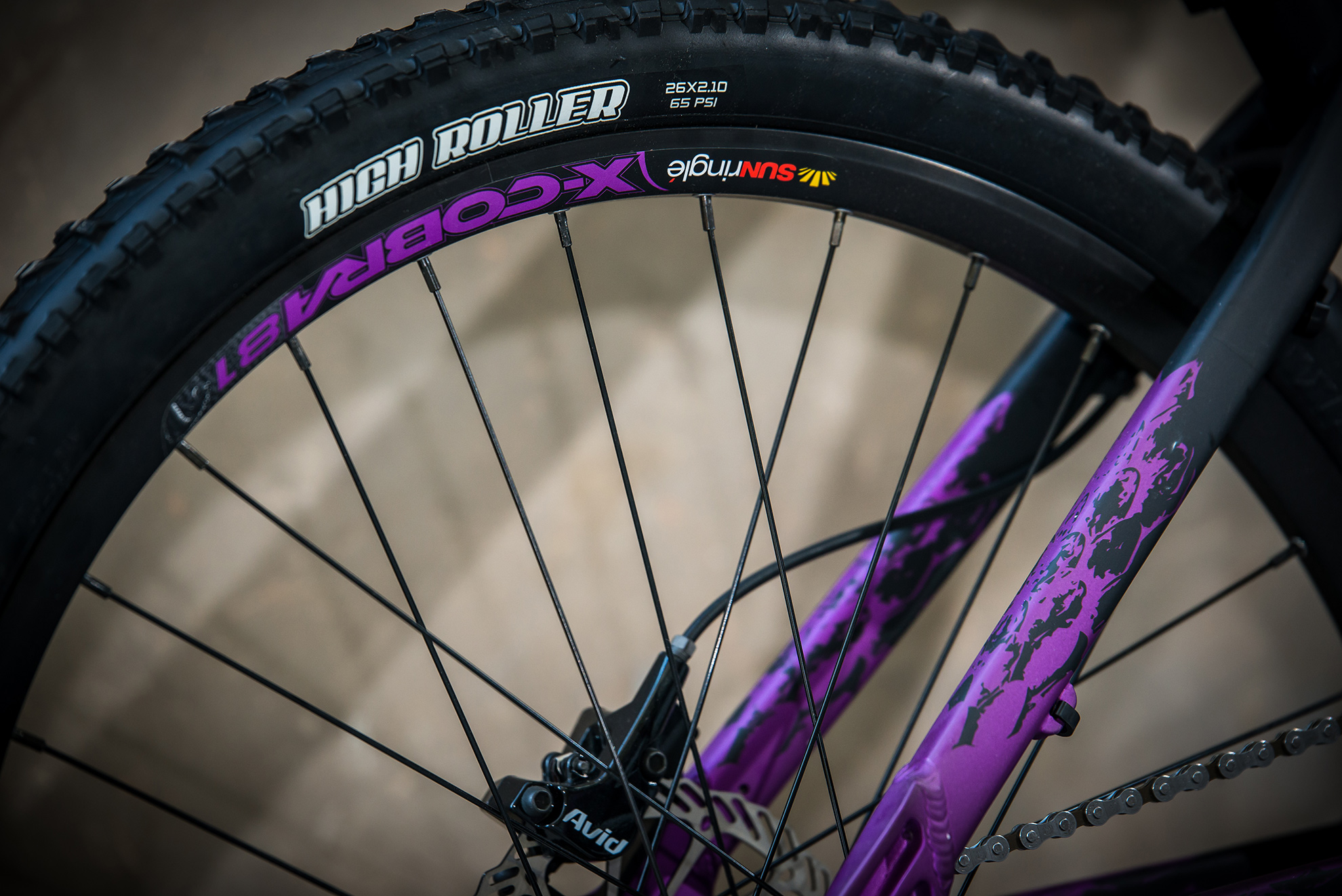 only applying for 13.2" frame size.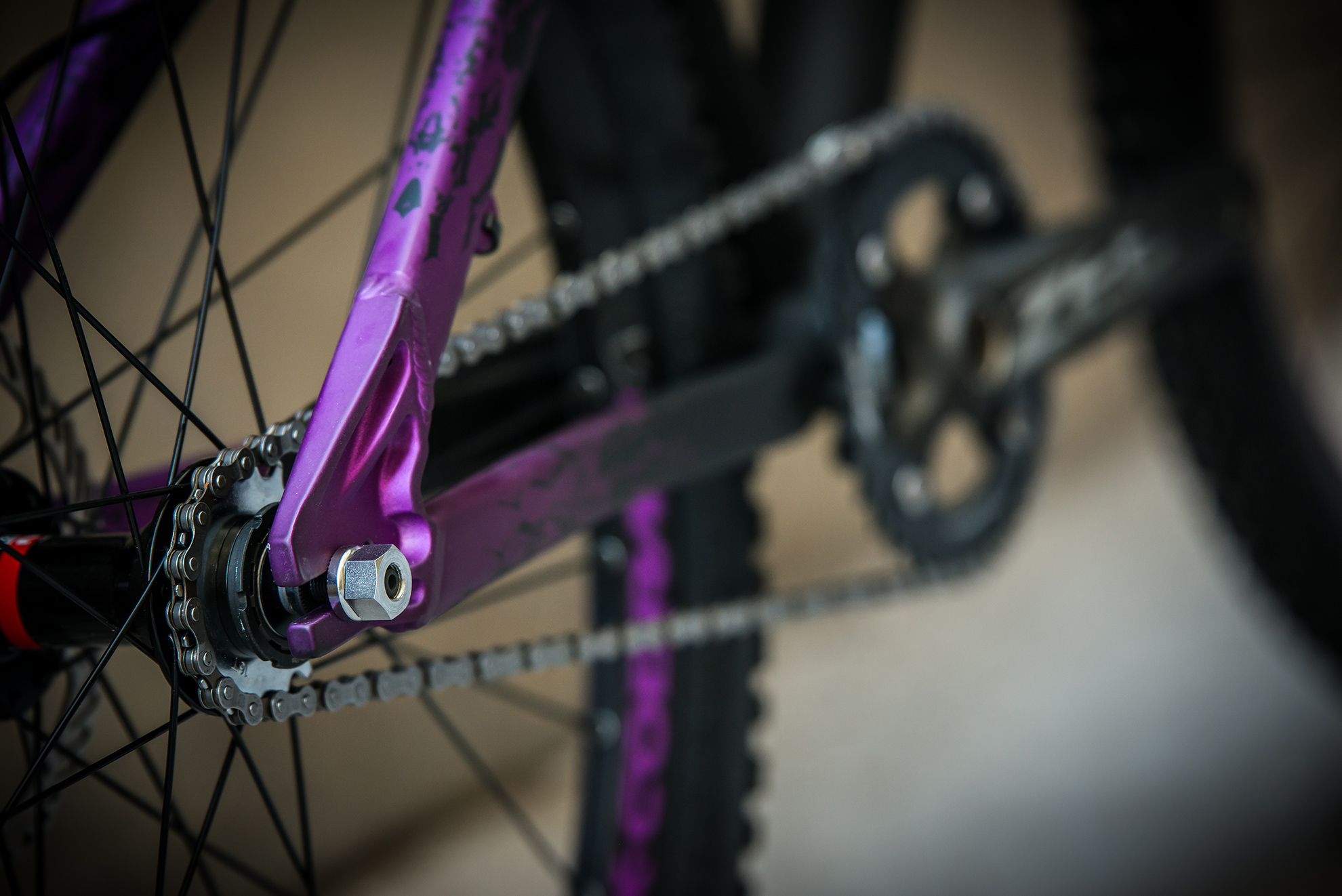 This bike has an ultra-low stand-over clearance, so it's super flickable and whipable.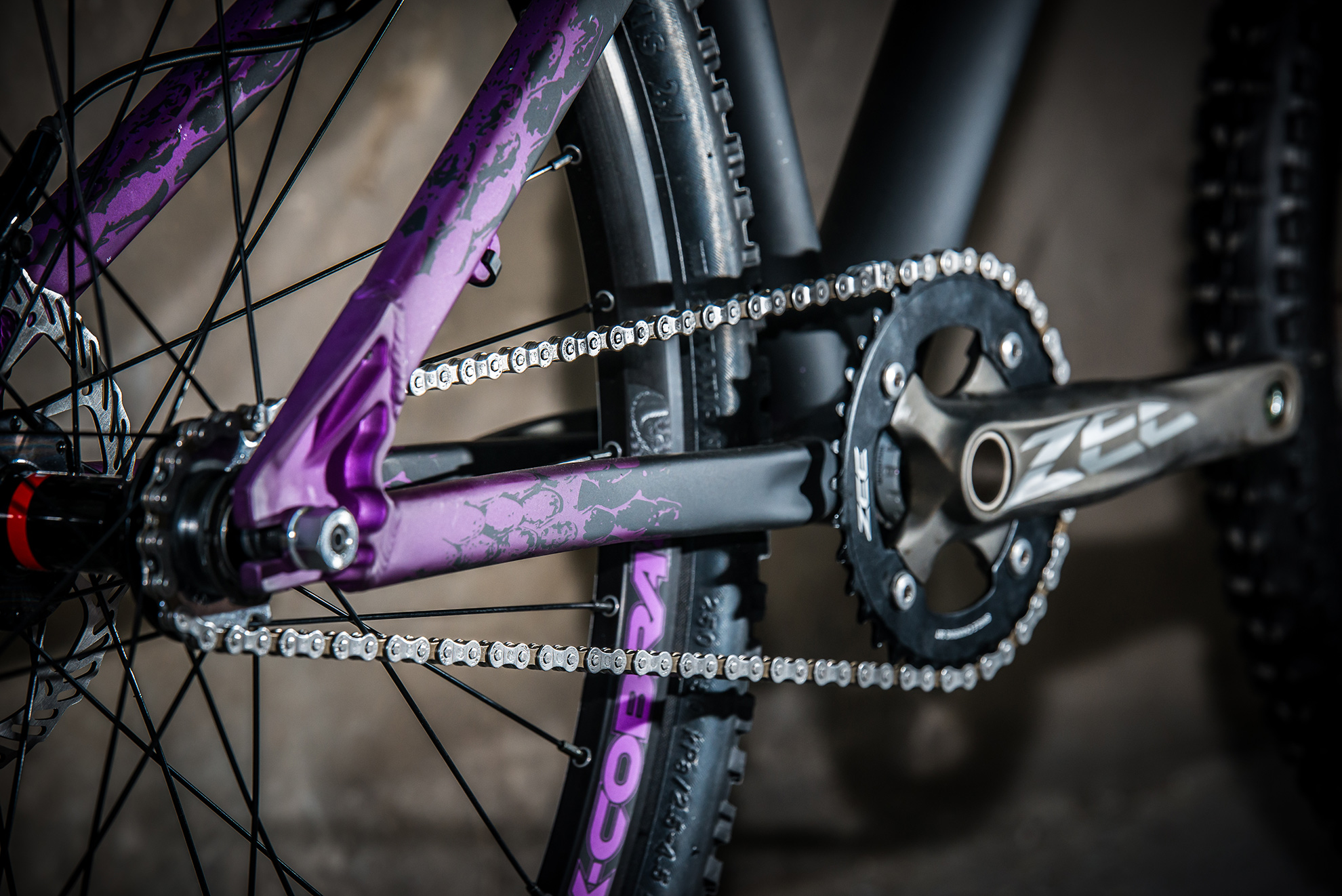 Easy to control, keeping your shins and knees from making unwanted/needed contact with the frame.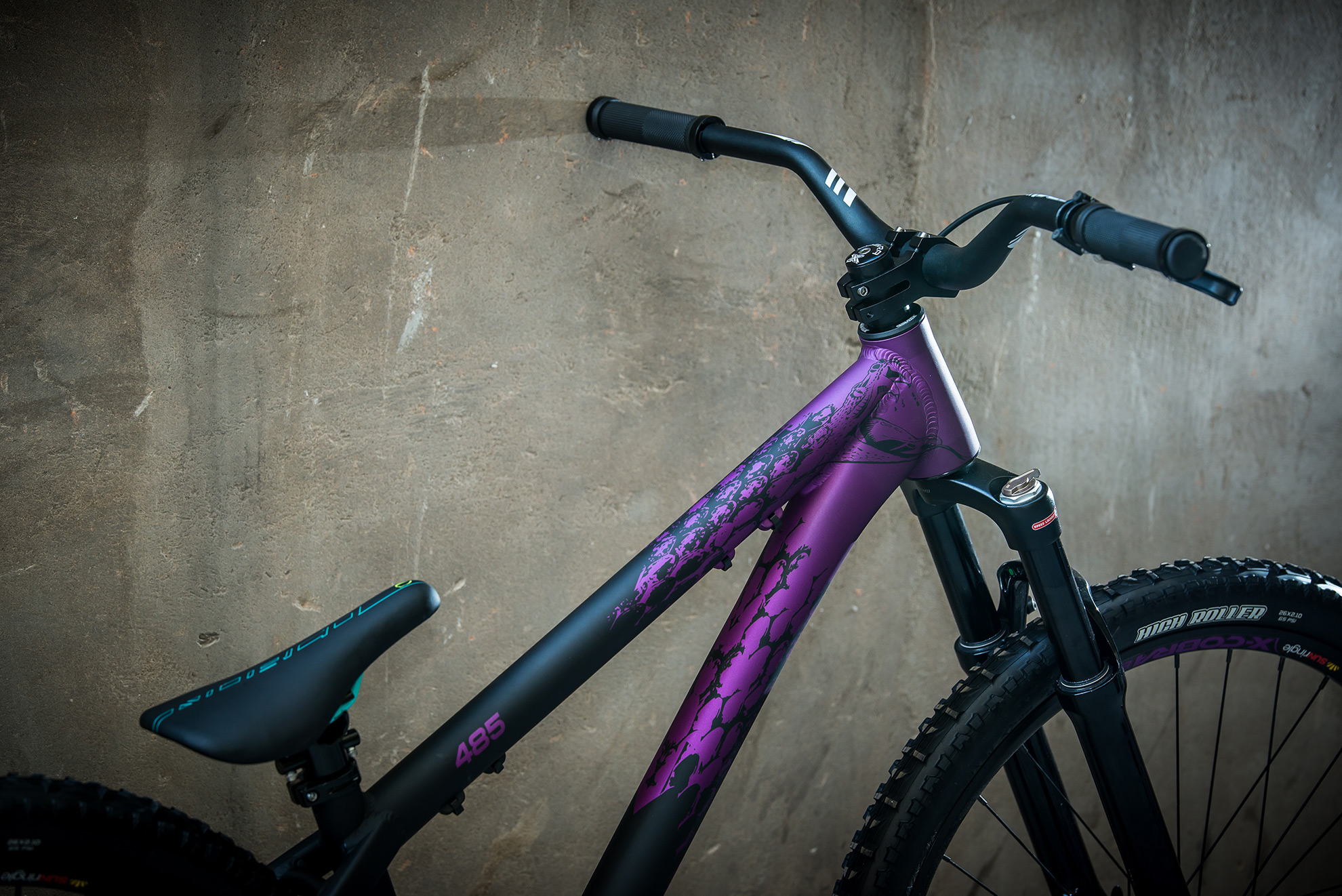 Cornering is like riding on rails, making it effortless to change lines and carve berms.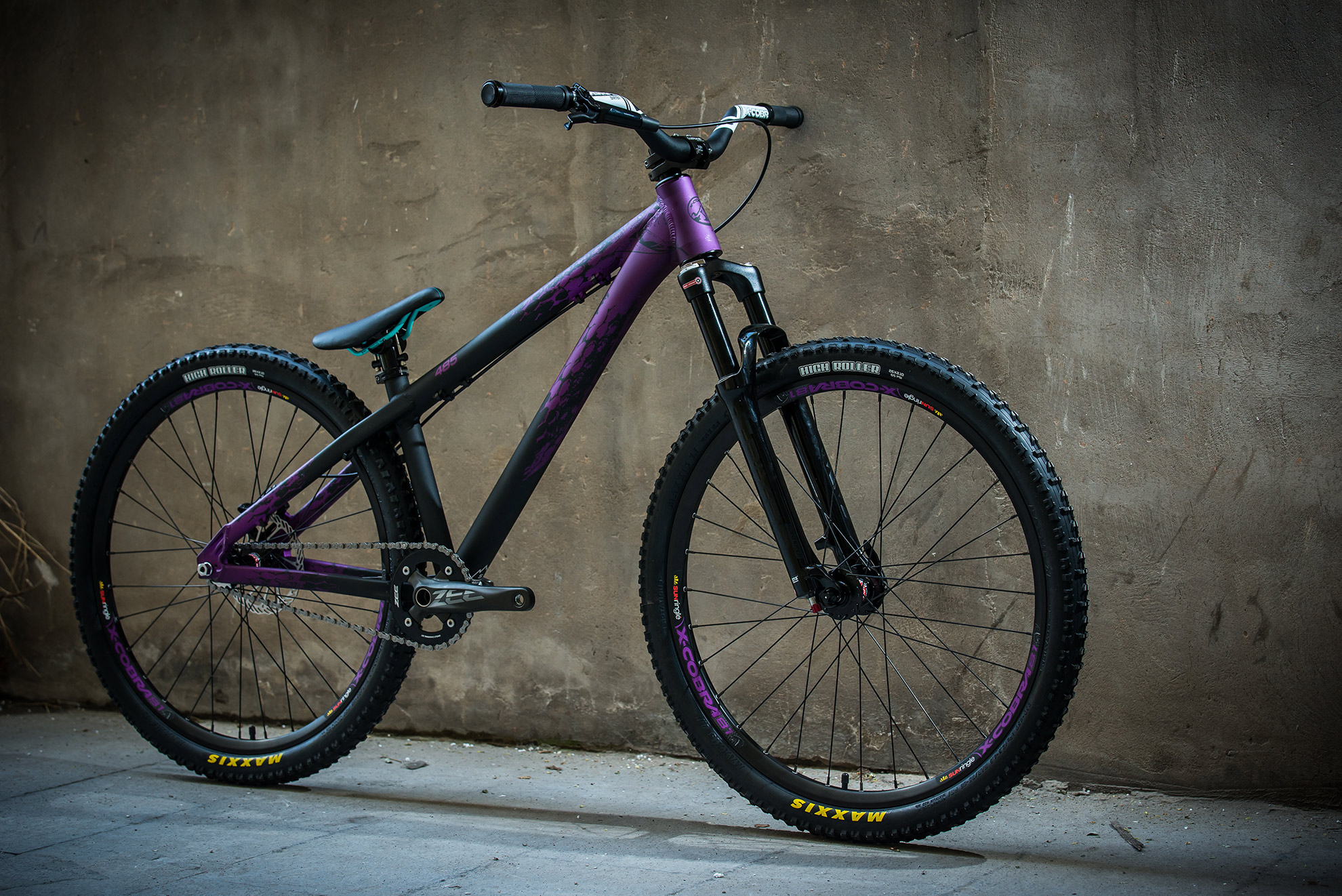 KING485 jumps and flies through the air like a fighter jet. You can land this bike anywhere you can fit it.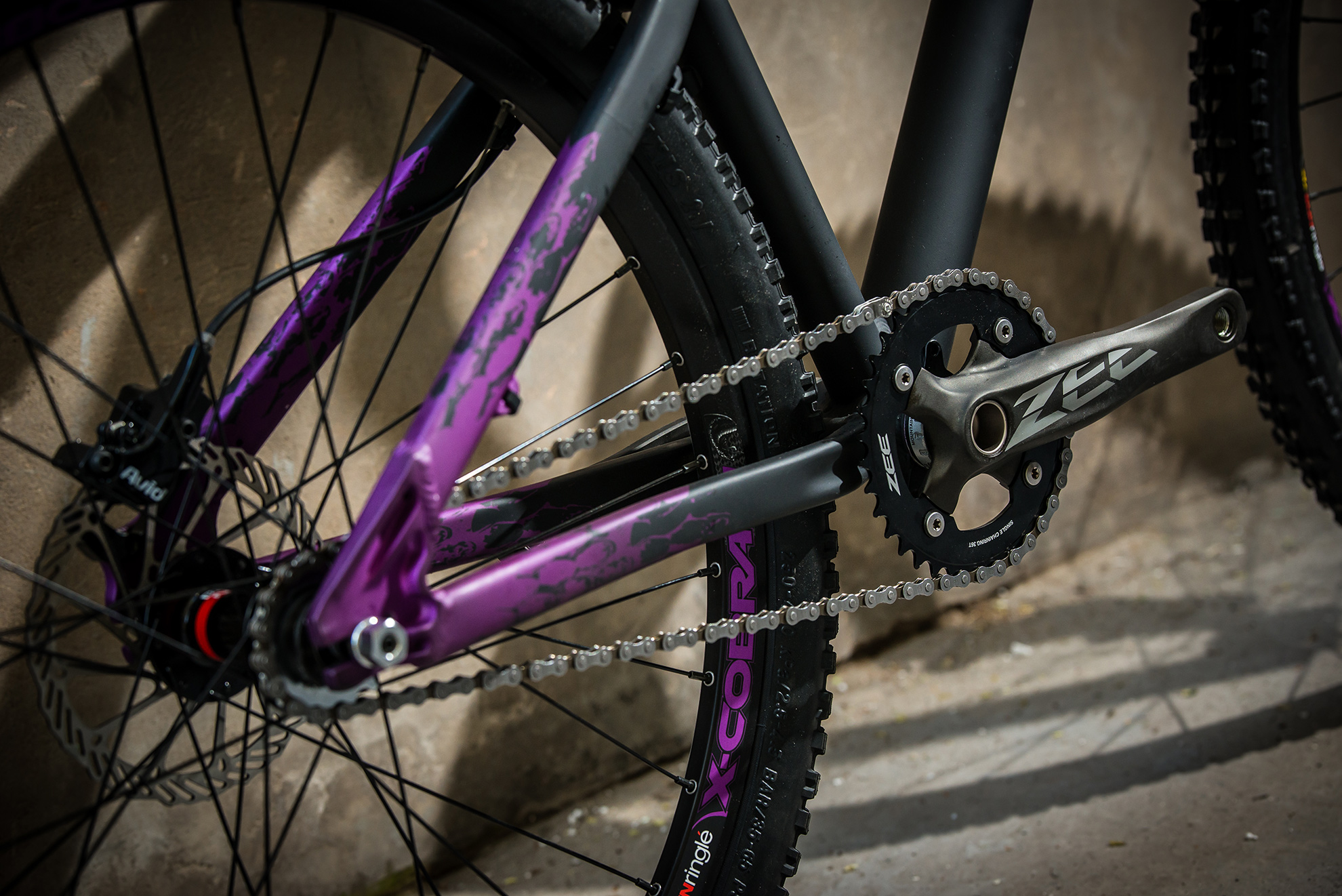 You will love the KING 485 dirt jumper.